Parent Teacher Organization (PTO)
The Foothill PTO is here to unite the home, school, and the church in their endeavors to provide Christian education for children, adding a unique family feel that establishes an atmosphere of love needed for a successful learning environment. The PTO aims to strengthen the relationship between home and school by providing opportunities for parents and teacher to develop positive repationships in their work for the children. They do this by promoting such activities as: 
Providing suggestions to the administration and school board for curriculum improvement. 
Encouraging frequent communication between home and school.
Encouraging teachers to stay connected to the students and their families. 
Providing volunteer services as requested by the school.
Assisting in providing the school with additional equipment and facilities not provided by the church or conference. 

Fundraising for Foothill
The PTO plays a significant role in encouraging fundraising for the school and classrooms. Each year, the PTO raises between $3000-$6000 for school and classroom needs. Some of the items the school has acquired due to such high parent support include: 
iPads and Chromebooks
Document cameras
Ukeleles for 5th and 6th graders
But more importantly, the PTO wants the children to be happy and enjoy school. With all of the high demands of academic success, the PTO has also worked with students, parents, and teachers to include events on campus that bring our school community together, such as:
The ITBS Testing Breakfast Week
The Pancake Breakfast
The Fall Festival
The Thanksgiving Feast
The Spring Fling
Go to our calendar to see when our next PTO meeting is scheduled. All parents are welcomed to join! You can also see what programs and events are scheduled for the year. Come join us, we would love to see and hear from you.

Support Foothill by purchasing homegoods, personalized gifts and food for yourself or others through Charleston Wrap.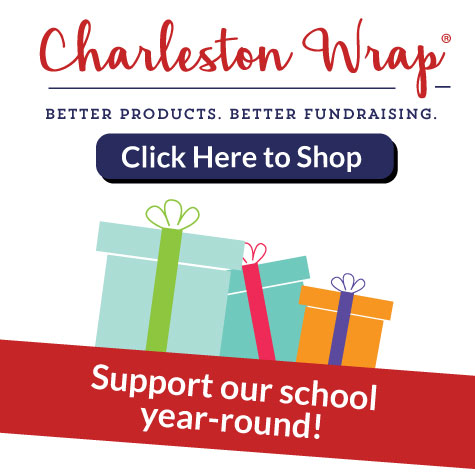 Thank you! Thank you! Thank you!

Thank you to all of our supporters who continue to keep our school and our children in prayer. We appreciate your donations and contributions. You can also support Foothill when purchasing from Amazon. A percentage of your purchases will be donated to Foothill at no extra cost to you. Go to the following Amazon link:


Home Room Parents Needed!
A home room parent is a point of contact from each classroom that serves to keep the teachers and parents connected. This person also helps the teacher and represent the classroom with various activities. We like to have at least 2 home room parents from each classroom. Please come to one of our meetings to learn more and see how you can help us with your creative ideas. 
When we volunteer, we teach our children the lesson derived from Mathew 22:37, 39; When we serve others, we serve God.
Foothill & MVA students participate in Community Services
You will be proud to know that many of  your students are involved in many different Community services throughout the year. In addition to the Community Services through their classrooms, they also participate in services outside the school. Some of the services are: Feeding the homeless every Sunday of the month, visiting the Elderly folks home to spend time and share music with the elderlies in our community, making blankets for the less fortunate and spending Christmas Day visiting battered women shelters and distributing warm blankets to the homeless at St. James Park in downtown San Jose, California.

They also had lots of fun while helping others. Some of the fun things they did was decorating the Christmas tree and sing on a stage at Christmas in the Park. Cool, I say. Check out the Foothill Facebook for more pictures from this event. Aren't you glad that you are aligned with a school that teachers our children how to use their brain and their heart.



Question Corner
Q: How do I get a tax-deductible receipt for donations that I made to the PTO or Foothill? 
A
: For general donations, our school office will provide you with a donation letter with our tax ID. Please contact our office for more details at 408-263.2568..  Money spent on specific fundraisers such as the Cookie Dough Fundraiser is not tax-deductible because money was traded for goods. (See 
IRS
 Publication 526. Consult with your professional tax person for more details.)